Also known as phytotherapy
Herbal medicine, also known as phytotherapy, is the oldest and still the most widely used, system of medicine in the world today. Pharmaceutical research is increasingly appreciating plant constituents as an important resource for new medicines and an ever-growing body of evidence supports the clinical efficacy of herbal treatments.
Medical herbalists recognise that the full therapeutic effect of a plant is achieved, not from these individual constituents, but rather from complex chemical synergies provided by the plant as a whole.
Herbal medicines and nutritional/herbal supplements are not regulated in New Zealand. Just because a natural medicine product is available on the market does not necessarily mean it is safe or effective. Supplements may contain contaminants or may not contain the amounts of active ingredients listed on their labels. Drug/herb/food interactions are possible, which may affect drug efficacy and safety.
As a qualified healthcare professional, I prescribe 'practitioner-only' herbal medicine and nutritional supplements, and only recommend trusted brands adhering to good manufacturing practice and quality control.
Effective products are developed by experts and leaders in the field of naturopathic medicine, utilising good scientific evidence and hundreds of years of traditional knowledge and use. These products deliver the highest quality ingredients available at therapeutic levels.
Herbal medicines can take the form of highly individualised liquid herbal formulas or tonics, which combine a selection of liquid extracts specific to your needs, or tablets, capsules, or medicinal herbal teas.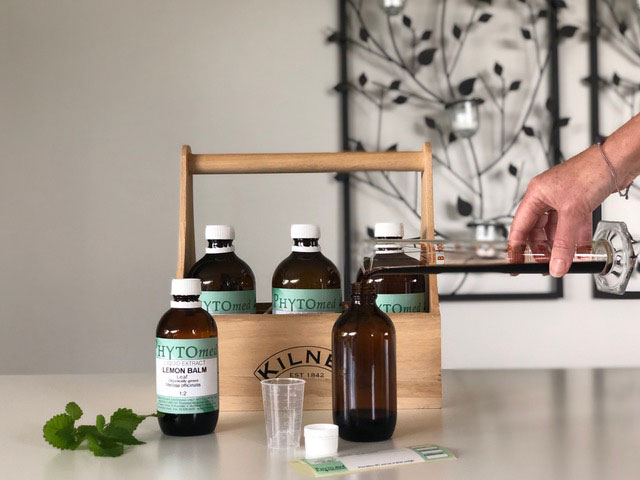 I will check on your medications and take possible interactions into account when putting together a naturopathic treatment plan for you.
Based on your current health status and concerns, medical history, age, diet and lifestyle, I recommend high quality, potent and effective naturopathic medicines, at therapeutic levels, to suit your specific needs and goals.
I can also help you to simplify the supplements you may already be taking, and make sense of the overwhelming range of options available, to determine which are likely to be the most beneficial for you.
A naturopathic approach to health and wellbeing addresses the underlying causes of ill health and supports the body's ability to heal.
Naturopathic medicine can complement and support conventional care. I'm very happy to work alongside your GP and other healthcare providers in a co-ordinated, integrative, holistic way that gives you, at the centre, control over your health.